Top  
Dodge Challenger
Tips & Tricks
2008 - 2015
<![if !vml]>

<![endif]>
<![if !vml]>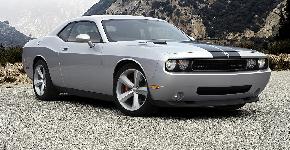 <![endif]><![if !vml]>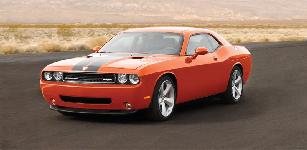 <![endif]>

Web page created 07/17/2009
Last updated 06/14/2015
(c) 2009-2014 M. W. Davis
---
Due to serious family health issues and recent loss of full time employment, I was forced to sell my prized 2009 Challenger and will be raising additional funds for medical costs, etc.  This site has been the culmination of many many hours of hard work and research to compile a database of extremely useful information and referral links for any true late model Challenger owner.  The site was free to all for the past 5+ years, but alas life changes from time to time, and we all have to deal with the life changes that come along.
I will continue for a short time to have this link active to allow those who found the site useful to obtain a CD-ROM of all 228 tips, plus an up to date TSB/RRT and CSN recall listing for model years 2008-2014 and including some up-dates for the 2015 model year. 
All donations will be going to offset large medical costs and my heartfelt thanks will go out to all those great Challenger owners who have supported this site for the past 5+ years.  There are two Challenger Forums in particular whose members have been both kind and considerate in supporting this endeavor.
Please note the following important information!

For those who would like, for a minimum donation of $25.00, I can provide you with a CD-ROM of all the material on this website!
This donation amount also includes USPS shipping for continental US and you will receive all 228 tips on CD!

You now can browse and review all the material at your leisure on your personal computer.
International Mailing?

 If you are not in the USA for a mailing address, just email me at the webmaster link below and let me know your country and I will look up the rates for sending a legal sized padded International Mail envelope and you can see what this will cost to send the CD to you.  Or you can do this yourself to see how expensive it will be for you at: http://ircalc.usps.com/. There you will be able to see what the cost would be to send a padded legal sized type envelope to you in your country.
I will have to fill out a International Customs declarations form and declare a value for tax/tariff, and this will be set to $20.00US and the type will be classified by me the sender as a 'gift', and that should make it much easier for you.
Donations can be easily made with credit cards or debit cards right away.

Donors do not need a PayPal account to make a donation!

<![if !supportLineBreakNewLine]>
<![endif]>
<![if !vml]>
<![endif]>

<![if !supportLineBreakNewLine]>
<![endif]>
A very Special Thanks to J. Lyon, S. Selander, D. Duhon and E. Taylor for their past support!
You can also send feedback about the site via email to Webmaster below;
Warning:  If you have a SPAM filter activated on your email, and I am not on your "authorized list", seriously I cannot spend time
to fill out your application for approval on everyone who sends email to me with a question, and expects and answer.
email: Webmaster@sequentialtaillights.com
Web Layout - Copyright (c) 2009-2014 Marvin Davis
---
---